Posts for: April, 2018
By Barnes Dental
April 22, 2018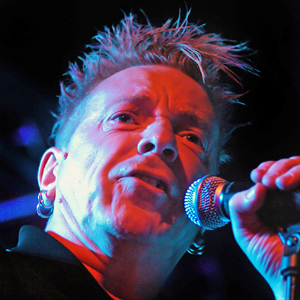 Everyone has to face the music at some time — even John Lydon, former lead singer of The Sex Pistols, arguably England's best known punk rock band. The 59-year old musician was once better known by his stage name, Johnny Rotten — a brash reference to the visibly degraded state of his teeth. But in the decades since his band broke up, Lydon's lifelong deficiency in dental hygiene had begun to cause him serious problems.
In recent years, Lydon has had several dental surgeries — including one to resolve two serious abscesses in his mouth, which left him with stitches in his gums and a temporary speech impediment. Photos show that he also had missing teeth, which, sources say, he opted to replace with dental implants.
For Lydon (and many others in the same situation) that's likely to be an excellent choice. Dental implants are the gold standard for tooth replacement today, for some very good reasons. The most natural-looking of all tooth replacements, implants also have a higher success rate than any other method: over 95 percent. They can be used to replace one tooth, several teeth, or an entire arch (top or bottom row) of teeth. And with only routine care, they can last for the rest of your life.
Like natural teeth, dental implants get support from the bone in your jaw. The implant itself — a screw-like titanium post — is inserted into the jaw in a minor surgical operation. The lifelike, visible part of the tooth — the crown — is attached to the implant by a sturdy connector called an abutment. In time, the titanium metal of the implant actually becomes fused with the living bone tissue. This not only provides a solid anchorage for the prosthetic, but it also prevents bone loss at the site of the missing tooth — which is something neither bridgework nor dentures can do.
It's true that implants may have a higher initial cost than other tooth replacement methods; in the long run, however, they may prove more economical. Over time, the cost of repeated dental treatments and periodic replacement of shorter-lived tooth restorations (not to mention lost time and discomfort) can easily exceed the expense of implants.
That's a lesson John Lydon has learned. "A lot of ill health came from neglecting my teeth," he told a newspaper reporter. "I felt sick all the time, and I decided to do something about it… I've had all kinds of abscesses, jaw surgery. It costs money and is very painful. So Johnny says: 'Get your brush!'"
We couldn't agree more. But if brushing isn't enough, it may be time to consider dental implants. If you would like more information about dental implants, please call our office to schedule a consultation. You can read more in the Dear Doctor magazine articles "Dental Implants" and "Save a Tooth or Get an Implant?"
By Barnes Dental
April 12, 2018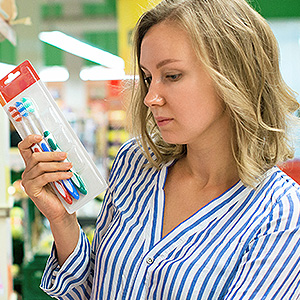 If there's one essential tool for dental health, it's the toothbrush. But though simple in basic design, manufacturers have nonetheless created a dizzying array of choices that often muddy the decision waters for consumers.
It doesn't need to be that way—you can choose the right toothbrush like a boss. First, though, you need to know a toothbrush's purpose expressed as two basic tasks: removing dental plaque, the thin biofilm that causes most dental disease; and stimulating the gums to maintain good health.
So what should you look for in a toothbrush to effectively perform these tasks? Here are 3 important factors to consider when buying this essential dental care tool.
Bristle quality. First, it's a myth that bristles should be hard and stiff to be effective—in fact harder bristles can damage the gums. Opt instead for "soft" bristles that are also rounded on the ends. And look for bristling with different levels of length—shorter length sections work better around the gum line; longer sections help clean back teeth more effectively.
A "Just right" size. Toothbrushes aren't uniform—you'll need to choose a size and shape that works well for you personally. You might find an angled neck or a tapered head easier for getting into your mouth's hard to reach places. If you have problems with dexterity, look for a brush with large handles. And be sure to ask us at the dental office for recommendations on brush dimensions that are right for you.
ADA Seal of Acceptance. Just like toothpaste brands, the American Dental Association assigns its seal of approval to toothbrushes they've evaluated and found to meet certain standards. Although you can find high quality toothbrushes that haven't sought this evaluation, an ADA seal means it's been independently tested and found safe and effective for use.
Of course, no matter how high quality the toothbrush you buy, it'll only be as effective as your brushing technique. So, be sure to use gentle circular or oval motions along all your teeth and gumline surfaces—it should take you about two minutes. We'll be happy to show you the proper technique in more detail, so you'll be able to get the most out of your chosen toothbrush.
If you would like more information on effective daily hygiene practices, please contact us or schedule an appointment for a consultation.